Overview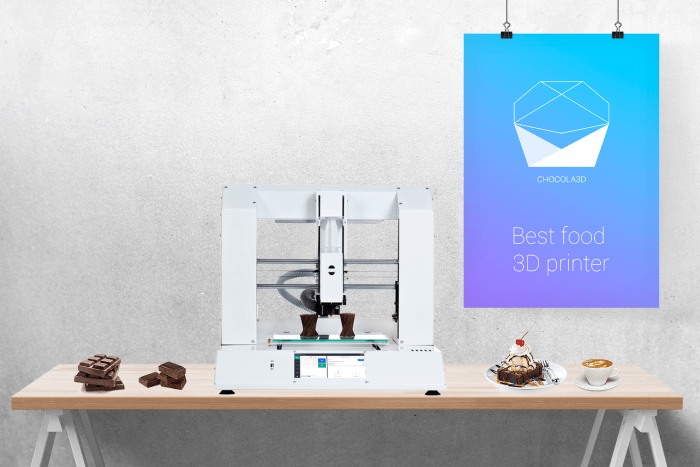 CHOCOLA3D = it's a mobile food factory and kitchen of future in your cafe or restaurant. Just imagine with this 3D printer you can print chocolate (fruit, meat, cheese) products in different design right on the surface of the bread slice, cookie, gingerbread, wafer, etc. Print the whole sandwich or canapé. From now the variety of dishes is limited only by your imagination.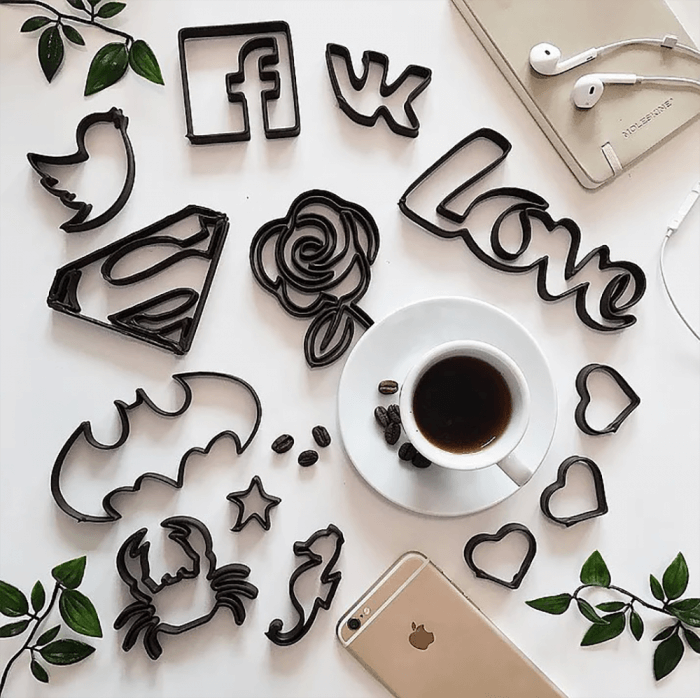 CHOCOLA3D is an invention for chocolatier, marketing companies, bakeris and cookiers who is interested in manufacturing of not standart products of chocolate in any shape, and decoration for cakes. With this printer you can make accessories from chocolate, you can print the portret or logo of company. The unique feature of this printer is ability to print by any chocolate type. You don't need yo use scpecific chocolate, printer can anyone which you can buy at your location.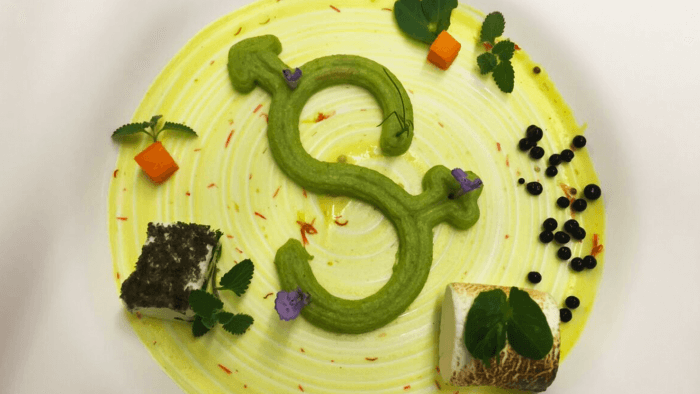 Printing by sauces and pastes
Bring art to the process of decoration and serving dishes. Make the masterpiece and author's dishes using different sauces, vegetables and cheese pastes, fruit jelly or mousse.Make your visitors happy with an unusual author's presentation.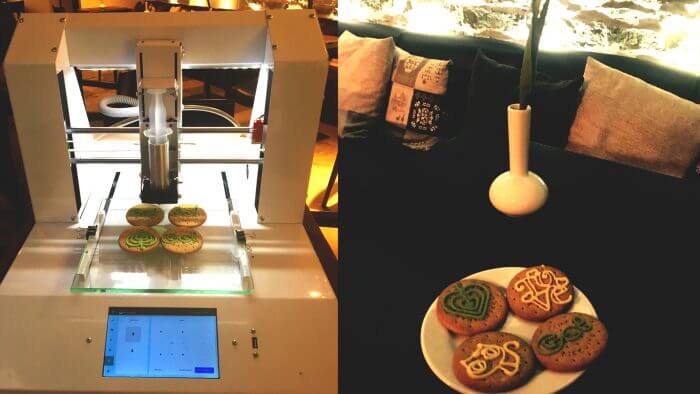 Surprise the visitors – present the food gift or compliment for them. Create an original menu of aperitifs and compliments for the restaurant. Print small snacks and surprise the visitors with new colourfull and original snacks all the time and then they will be happy to leave the tip in return.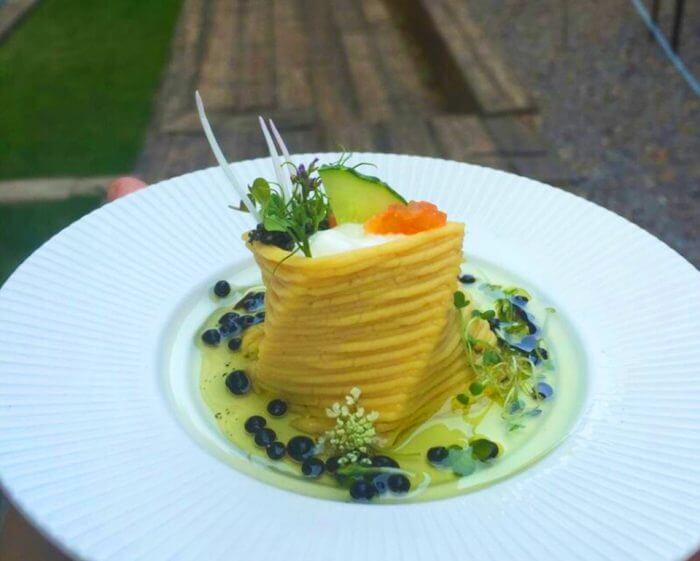 There is a new cook in your restaurant. CHOCOLA3D – prints tasty and beautiful ready dishes to pleasantly surprise your visitors. Print the ready dishes from cheese, meat pate, vegetable pastes or hummus. Let's start to create a really complicated and original dishes, designed for haute cuisine at your restaurant today.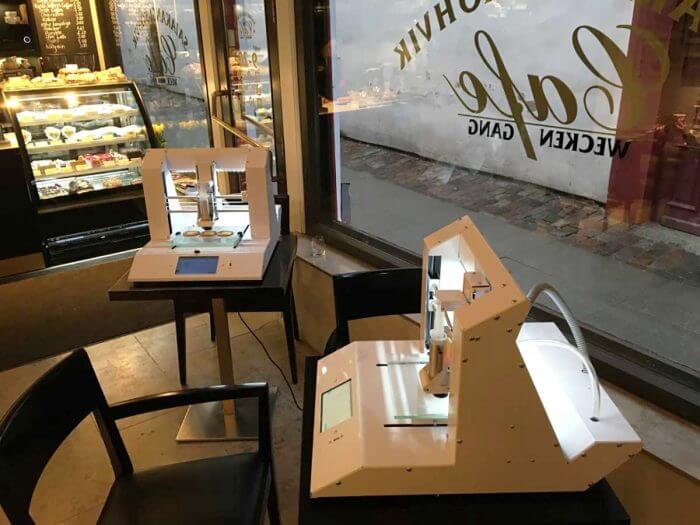 In your restaurant, people want to see something new, something unusual. Surprise them – print the original chocolate desserts, edible photos and author's dishes. CHOCOLA3D = it's a mobile food factory which gives your visitors ability to congratulate each other in an original way, make wow effect to your girl or impresses the child on a birthday.
Give your visitors a unique opportunity to taste the 3D cuisine of the future in your restaurant today.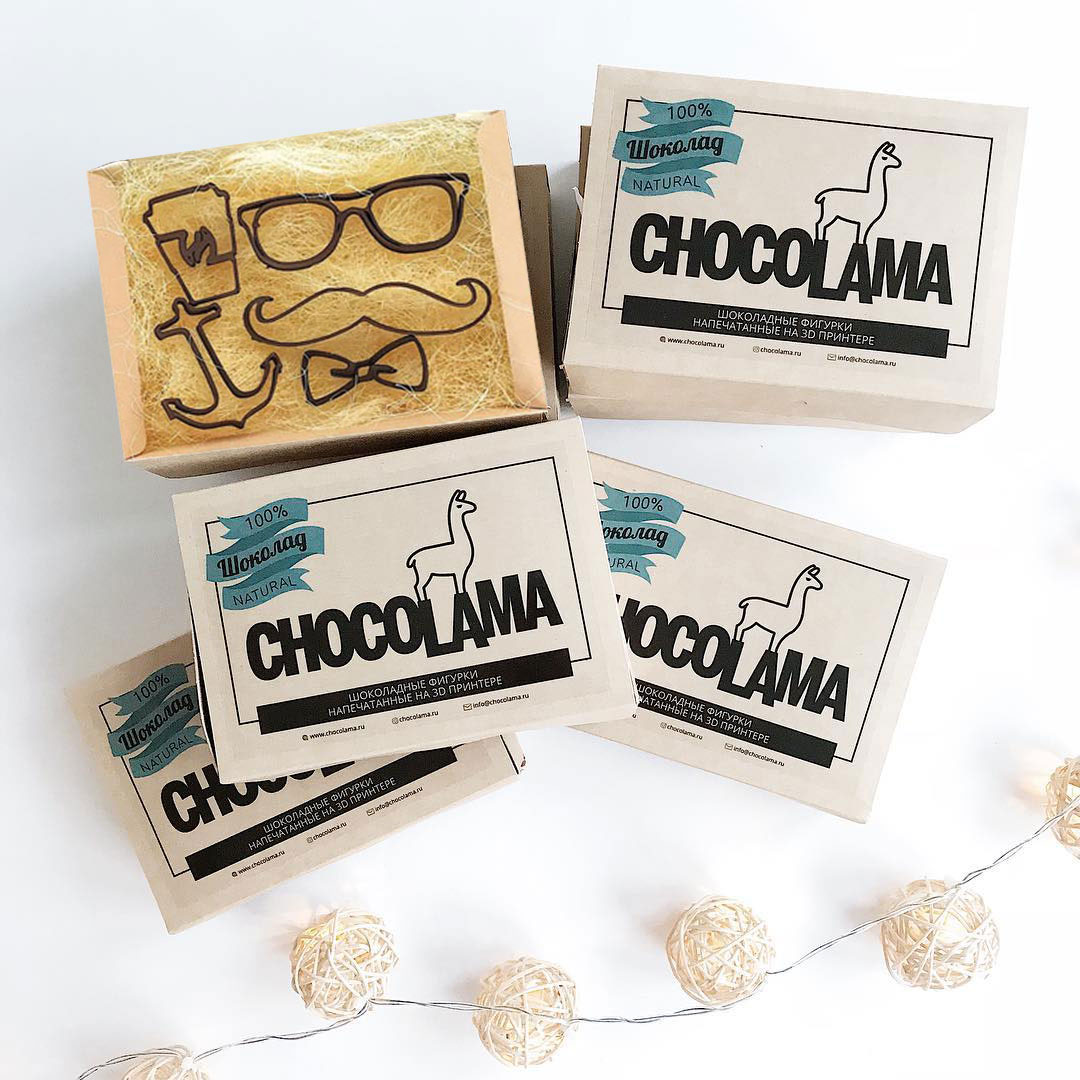 It's a cool yang company which is created a business of chocolate 3d printing using Flasty Chocola3d printers.
A simple chocolate bar becomes a unique, beautiful and unforgettable present.
Specifications
Materials for printing
Dessert:

any kind of chocolate, confectionary icing, nutella, fruit mousse

Pastes and snacks:

sauces and ketchups, hummus, cheese, vegetable pastes

Tha main dishes:

Meat pate, cheese, potatoes and vegetable puree
You may cook
Food printing:

Chocolate logo or text, edible photos, and souvenirs, branded canapes

Food engraving:

laser engraving on steaks or snacks
Printer specs
Build volume:

250х220х120 mm

Printer dimensions:

500x520x520 mm | 21 kg

Print accuracy:

0.7 – 1.3mm

Surface:

Glass adapted for food ingredients

Interaces and software:

7 inch touch screen, microcomputer + WiFi + onboard camera.
Flasty Jade – remote control via the Internet

Optional elements:

A nozzle for laser engraving, a nozzle for 3D printing with a dough
Printing speed
Logo or text:

7-12 min

Edible photo:

25 min

3D shapes:

30 min

Food engraving:

5 min